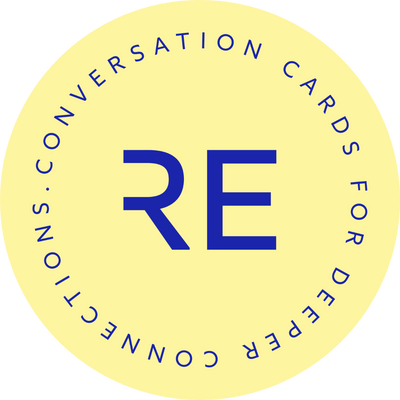 Deeper conversations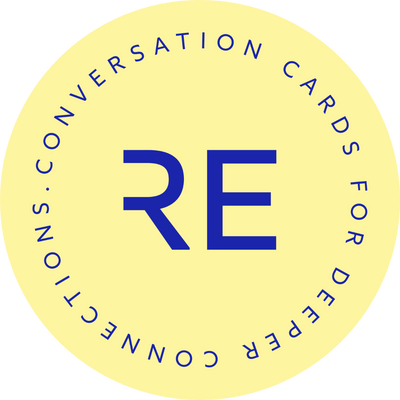 Stronger connections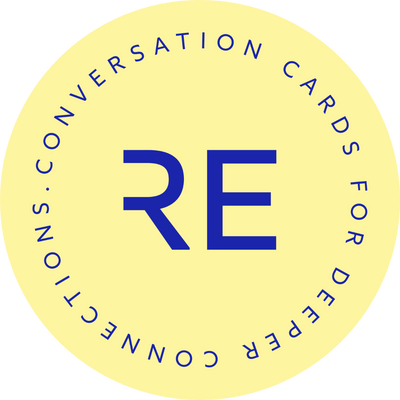 Expanded relationships
'"These conversation cards are what the world needs NOW! My boyfriend and I choose a card each night post-dinner. Our answers always prove to be illuminating, funny, heartfelt and it honestly brings a new deepness to our relationship"
''Through RE-CONNECT I've experienced beautiful enlightening conversations with friends and deep healing with family. The cards initiate communication that hasn't previously been available, the cards make connection and deeper conversation more accessible"
"As "Re-connecting" with each other reminded us of the strength of human connections. The validation in being listened to with the intent of getting to know each other as individuals. We shared our histories, learnt lessons and how we have grown by overcoming life's challenges. We became humble humans sharing our stories"
'"RE-CONNECT is so much more than a deck of cards. It's small steps that humans get to take to become more human. It's small moments to listen and also be heard. The world is heavy right now, and RE-CONNECT reminds us that there is still good in the world"
''Thought provoking questions that not only got me to look inward honestly, but also to connect with others and listen in a way that is rarely done in our society. I have found that I have left the experience with a feeling of lightness as have my friends"
''What a great game to orchestrate deeper conversations.. Multiple levels of questions depending on who you are playing with and how open/deep you want to be.. I've loved getting the cards out with my mum or elder aunts and uncles -learning things I've never known about them"
''We are experiencing so many beautiful moments thanks to these cards! Our 9 year old daughter took these instead of her I-pad to a lunch with grandparents and I learnt things about my mum I never knew. Such an engaging and beautiful activity that sparked genuine connection. Highly recommend!!"
''RE-CONNECT is a wonderful way to bring people together - friends, family and acquaintances – for fun conversations. You learn things about one another (and yourself) that will surprise you. I love the way it breaks down barriers between different generations to spark deeper discussions and better understandings"
ABOUT US
_________________
We create tools & experiences that cultivate genuine human connection, elevating our social wellbeing.
ABOUT US
Thank You.
Our sold out launch response was incredible.
We now have limited new stock.
_________________
Give the Gift of Connection this festive season.
SHOP NOW