RECONNECT | Conversation Cards | 3 decks Special (Christmas Bundle)
Open media in modal
Open media in modal
Open media in modal
Open media in modal
Open media in modal
Open media in modal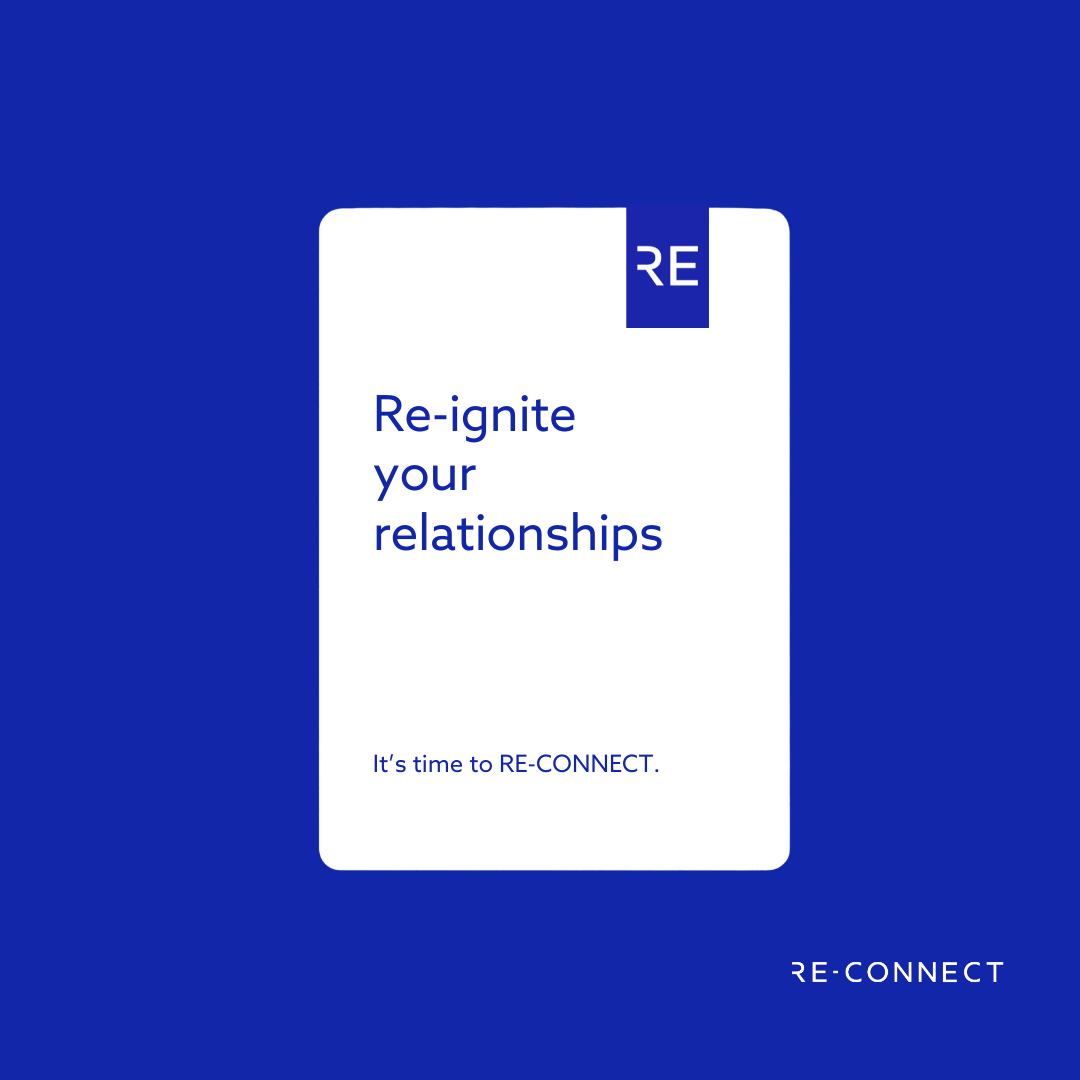 1
6
RECONNECT | Conversation Cards | 3 decks Special (Christmas Bundle)
RECONNECT - Conversation Cards For Deeper Connections 
_______________ 
A powerful tool for deeper conversations, stronger connections and expanded relationships. 
3 decks Special (Christmas Bundle) - Save $$ and give the gift of connection this festive season. Limited Stock. 

_______________ 
50 powerful questions

Great for meaningful gifts

Social Enterprise

Australian-owned & founded 
________________ 
Why Choose RE-CONNECT?
Build Healthy Relationships:

 

Rediscover the joy of meaningful human connection that promotes happy and healthy relationships.
Engage in Genuine Conversations:

 

With carefully crafted questions across three levels of depth, RE-CONNECT encourages healthy communication and self-development.
Inclusive and Accessible:

 

RE-CONNECT is an easy-to-use conversational tool suitable for friends, family, dates, mates, and even strangers. Lightweight, travel friendly, portable and perfect for any social gathering, one-to-one or small groups. 
Premium Branding and Packaging:

 

The perfect meaningful gift.

Shop Consciously:

 

10% of our profits directly support our Community Connection Program.
_______________ 
What's Inside one Box?
52 Cards: Including Instruction Cards, Question Cards, and Love Notes for deeper connections.

Dimensions:
100mm X 

74

mm X 30

mm

Weight: 137g per deck

Play with 1-6 players

Designed In Australia

Made In PRC

IBSN: 9780645633504

Language: English

Audience: All humans.
_______________ 
What's included in the 3 decks Special (Christmas Bundle)? 
Three (3) decks of RE-CONNECT, 1st Edition. For yourself, your loved ones and for meaningful gifts - your choice. Give the gift of connection this festive season. 
Tax included.
Shipping calculated at checkout.
ABOUT US
At RE-CONNECT, we are dedicated to building a world where every human being experiences the benefits of genuine human connection.
Our mission is to empower individuals to cultivate meaningful relationships through accessible tools and experiences that facilitate authentic social connections.
We are the world's first conversational card game with social impact at its core.

Our game combines elements of self-growth, discovery, curiosity, popular psychology and community building to restore human connection in a digital age. All humans are welcome.  
It's time to RE-CONNECT. 
SHOP NOW